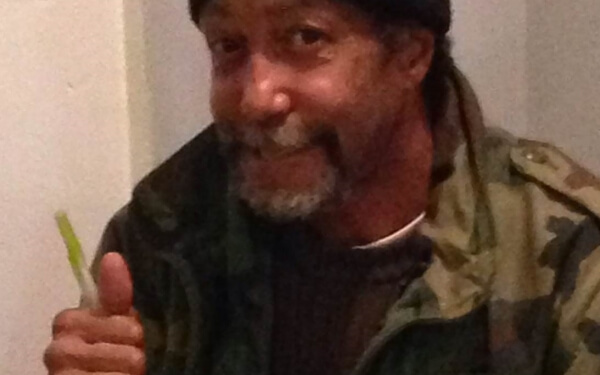 Deshawn came to Pathways to Housing DC as a survivor of childhood trauma who was struggling to meet his basic needs on a daily basis. He had spent more than two decades homeless, traveling across the country from Berkeley, CA to New York City, trying to find work and create a stable life for himself. Several years ago, Deshawn relocated to Washington, DC committed to starting over and rebuilding his life. He secured a part time job at a downtown restaurant but his meager paychecks were not sufficient to cover his rent and living expenses, so he began to supplement his income by panhandling downtown.
By the time our Homeless Street Outreach Team met Deshawn, he was a regular fixture on a downtown street corner where his charismatic smile engaged many people who made their way to and from work each day. But Stephanie, an outreach specialist, soon learned that his smile masked deeper struggles. Stephanie spoke to Deshawn every day, and as he began to trust her, he opened up about his deep depression and his chronic arthritis pain. Both of these debilitating issues were being exacerbated by nights spent sleeping on the cold and lonely streets. Deshawn was "self-medicating" to treat his depression and pain with alcohol, which only made these challenges worse. With Stephanie's help, Deshawn was quickly connected to a Pathways DC Housing First team who provided him comprehensive support services. In a matter of weeks, Deshawn moved into his very own apartment in Southeast DC.
Prior to coming to Pathways to Housing DC, every minute of Deshawn's day was spent simply trying to survive; life on the street had robbed him of the ability to think about a more hopeful future. Today, with the safety and stability of housing, Deshawn's hope has been restored, and he is now setting goals for the next chapter in his life, including a career in IT!